Helpful Information: Innsbruck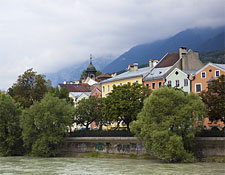 Need some trip-planning inspiration? Check out these links for info on Innsbruck.
IVB
Innsbruck has a public transport system you will want to read up on before arriving.
Innsbruck
Sightseeing in Innsbruck is made simple with the help of this lovely tourism board.
Innsbruck Airport
Whether you're coming "Inn" or out, the Innsbruck airport site keeps it all running smoothly.
Hof Kirche
Homesite for the gorgeous Court Church in Innsbruck.
Schloss Ambras
The Ambras Castle goes high-tech with its own moving picture site.
Grassmayr
Ring in your visit to Innsbruck with a visit to the city's Bell Museum.