Helpful Information: Salzburg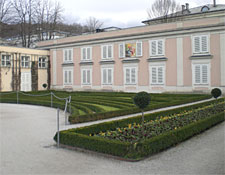 Never been to Salzburg? Check out these links we love, all with helpful info for planning your trip.
Salzburg: Stage of the World
The Salzburg Tourism Board has plenty of suggestions for visitors.
Top Bike Salzburg
Rent a bike in Salzburg and channel Maria and the Von Trapp kids. The hills are alive!
Salzburg Airport
The airport in Salzburg has an easy-to-use site, not to mention a funky logo.
Salzburger Lokalbahn
Prepare for your trip to Salzburg by reading about the bus system. Kudos if you speak German.