Free Things To Do in Bordeaux
The city of Bordeaux has plenty of free attractions to offer.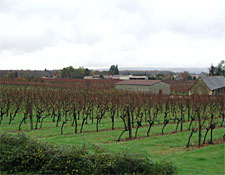 Read on to learn more.
Free Attractions
The following museums are free to students holding a valid student card and children under the age of 18. The same museums are free to all the first Sunday of each month: Musee d'Art Contemporain, Musee d'Histoire Naturelle, Musee des Beaux-Arts and the Musee d'Aquitaine.
Initially, the most interesting neighborhood to walk about, the Old Bordeaux, is referred to as the 'golden triangle.' A good place to start the golden journey is on place de la Comedie, once the site of a Roman temple. One of the last 18-th century theaters in the world is here as well: the Grand Theatre. You will know you are the Theatre when you spot the famous 12 columns. One must pay a fee to see the interior, however.
From here, start walking north to the esplande des Quinconces. Covering nearly 30 acres (12ha), it was laid out between 1818 and 1828. Look for the fountain of the Three Graces at place de la Bourse .25 mile (.4km) south.