Apt. RamCat
Hotel Address
Tallers 18
Barcelona, Spain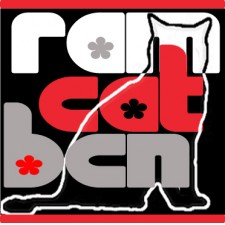 Check Rates for

Apt. RamCat

Checking Rates for

Apt. RamCat

No availabilityLowest price:
EuropeanHostels is currently checking rates for your dates

Hostel Description email this page
The Apt. RamCat is located very near La Rambla. The hostel boasts a trendy, colorful design scheme. Rooms have either private or shared bathrooms. Lockers and a kitchen are available. Guests have access to a computer in the lounge. The Apt. RamCat has no reception and guests must call ahead to say when they are arriving.
Our users' reviews
"Rude and Shady Reception Manager!"
First of all, how can you have a hostel or any kind of hospitality management without a reception desk? This just makes no sense to me but hostels without reception areas seem to be very popular in Barcelona. We did not end up staying at Hostel RamCat because of the reception manager. I called and emailed him repeatedly to try to work out a check-in time. On their extremely long blurb on europeanhostels.com, they state their check-in time is at 11:30 am. On their email, the time is 12:30 am. They never clarified this and proceeded to treat me like I was inconveniencing them. I ended up forfeiting my deposit. Beware of these shady little hostels. Also, the reception manager starts off each sentence condescendingly with "Sweetie..." Totally annoying. Beware!
More Information
Hotel Address
Tallers 18
Gothic Quarter, Barcelona, Spain
more information
Amenities
Hotel
Children Not Allowed
Wi-Fi (Free)
About the Apt. RamCat neighborhood
The Barri Gotic (Gothic Quarter) is the city's tourist bulls-eye with its winding streets, cobblestone streets, and souvenir shops. Other attractions include a wide selection of restaurants and Barcelona's 13th-century cathedral. La Rambla, the city's main thoroughfare, is close by.