Helpful Information: Marseille
We recommend these links for info on Marseille and its attractions.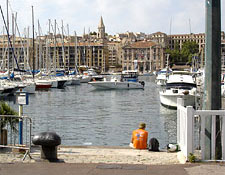 Provence Web
The Department of Tourism lists Provençale goings-on.
Urban Rail
Urban Rail is here to offer help in getting around Marseille.
Office du Tourisme et des Congres
Before hitting Marseille, get the scoop at the Tourist Office and Convention Board of Marseille's web site.
Le Pilote
Public transportation in Marseille is a cinch with this information portal.
Regie des Transports de Marseille
RTM helps you navigate the port city and surrounding areas.