Free Things To Do in Athens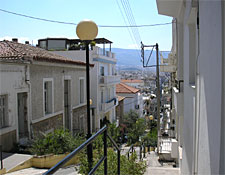 In addition to sightseeing, visiting many museums in Athens is free. Read on for the list of freebies.
Discounts
Admission to the Acropolis also buys a collective ticket for entry into the Temple of Olympian Zeus and the Theater of Dionysos, the Ancient Agora, the Roman Agora and the Keramikos. Two-day ticket: €12
Free Attractions
Just walking around Athens is an exhilarating, or chaotic, depending on your outlook, experience. This ancient city is made up of tiny, old streets, hundreds of cats and a calamity of cars. Brace yourself!
Of course, since the Parthenon is on a hill, one can see it from the center of town, especially when it is lit up at night for some special occasion. Admission is required about half way up the hill.
Some of Athens' 30 museums offer free admission. The options include the Museum of Greek Popular Instruments at Diogenous 1-3. Another place to see musical instruments is at The Center of Folk Arts & Traditions at Hatzimihali Angelikis 6. Besides musical exhibits, the space has a decent display of costumes, embroidery and pottery.
For visitors interested in seeing memorabilia from 19th and 20th-century Greek theater, the Theater Museum, at Akadimias 50 is priceless. And, finally, a historical record of Greek war through the ages seems like a lot to give out for free. However, the War Museum at the corner of Leof Vasilissis Sofias and Rizari 2 is doing just that.