Free Things To Do in Antwerp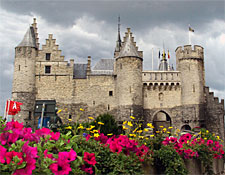 Want to explore Antwerp without emptying your wallet? Well, check out these free attractions!
Free Attractions
The Grote Markt is an expansive pedestrian market square gathered around the Renaissance-style Stadhuis edifice. It is lined with guildhalls, most of which were reconstructed in the 19th century. Say what? All you need to know is the possibly unfamiliar architecture terms are definitions of Belgium beauty.
A block from the Grote Markt is the Zuiderterras, a raised promenade running along the river. Built decades ago, it shows off a fantastic skyline and is the perfect place to rest the feet.