Helpful Information: Florence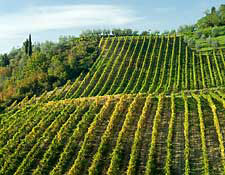 Prepare yourself for Firenze by exploring these helpful links.
MuoversiWeb ATAF
Moving and shaking in Florence is easier with the help of this site.
Florence by Bike
Bikes and scooters unite! Go here to book a ride, then rock n' roll through Florence.
City of Florence
Try learning the local language on this tourism page in Italian (sponsored by the Rete Civica Unitaria Firenze).
Campanile di Giotto
See pictures of the marvelous duomo before making the journey to Opera di S. Maria del Fiore di Firenze and the Campanile di Giotto.
Uffizi Gallery
This is the official site of the famous Uffizi Gallery and also provides information on other art spaces in Florence