Helpful Information: Stockholm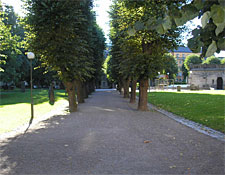 Find all you need to know about Stockholm by following these helpful links.
The Official Visitors Guide of Stockholm
The Stockholm Tourist Board makes visting a snap.
Luftfaartsverket
Arlanda and Bromma airports get full coverage here.
Stockholm Skavsta Airport
Stockholm's Skavsta Airport takes off here.
Stockholm Vasteras
Fly in and out with help from Stockholm's Vasteras Airport site.
SJ AB.
Go here for information on Swedish national public transportation.
Kungliga Slottet
Pictures of the King and Queen greet visitors to this site sponsored by the royal family.
Livrustkammaren
View a smorgasbord of royal armory, among other things, at this museum.
Nobelmuseet
Nobel activities and Peace Prize winners are celebrated at this museum.