Helpful Information: London
We've got you covered with these useful London links.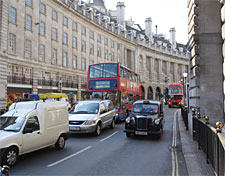 Transport for London
This site can help you navigate London.
London
The mayor of London is not afraid to extol the virtues of his city here.
Brit Rail
The Brit Rail site packs a punch with up-to-date schedules and a photo contest.
Free London Listings
London is an expensive city. Check out this "free" list before your arrival.
The United Kingdom Parliament
Find out how to visit the galleries at the Houses of Parliament.
Heathrow Airport
Heathrow Airport is massive. This site's essential for newcomers as well as old chaps.
The British Museum
This brilliant museum offers a multitude of exhibits. Check online before you go.