London City Information
London is a giant city, so it helps to understand the layout before you arrive. Read our summary to get a head start.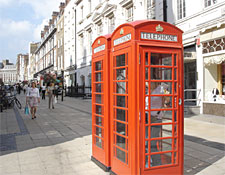 City Layout

London is a huge and fascinating collection of neighborhoods and districts. "The City" refers to the original walled city, situated north of the winding River Thames. Today this neighborhood falls in the eastern part of town. To its west is the "West End," a group of neighborhoods (including Bloomsbury) that houses many of the city's most popular tourist attractions, theatres and museums!

South of the West End, but still north of the Thames, is the Westminster/Victoria district. Heading west from the West End, you find Hyde Park. North of the park, budget hotels are plentiful in the Bayswater and Paddington neighborhoods, while south of the park, in the lovely Kensington and Chelsea areas, hotels are much pricier. West of Kensington, however, the fashionable Earls Court neighborhood provides a great number of moderately priced hotels. 


Hostel Overview

Hostels can be found in all neighborhoods of London, and the efficient underground transportation system makes it easy to get around. They're not cheap or glamorous but, considering that this city is a student hotspot, they are sufficient. Hostels are fabulously located at the heart of London's pub and club scenes or, alternatively, nestled amongst parks and historic houses, so pick according to your taste. Expect to pay between £15 and £20 per night or you'll be fighting the pigeons for space in Trafalger Square.