London Hostels: What You Need To Know
What can you expect to find at hostels in London? We'll tell you that and more.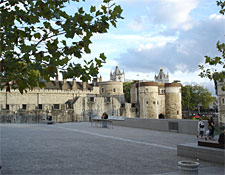 Q. What services can I expect to find at a typical London hostel?
A. London hostels will almost always have phone and internet service (for a small charge), and breakfast, sheets and towels will usually be included in the price of a bed. Most hostels are also equipped with TVs, DVD players, cafés or bars, storage lockers, common rooms, city maps and guides, and laundry services. Most hostels will also often include a kitchen for guest use.
If you're looking for a great value, check out the Ashlee House for lots of freebies (plus a great location just east of Regent's Park). Another good deal can be found at the family-owned St. Athans hostel (in lovely Bloomsbury), which provides a full English breakfast at no extra charge that includes bacon, sausage, peeled plum tomatoes, baked beans, and eggs any way you like them.

Q. Are there any age restrictions at London hostels?

A. Some London hostels enforce age restrictions that prohibit guests under 18 or over 35 years old. Nearly every hostel in London will need to see a photo ID before check-in, whether they have age restrictions or not. (So don't even think about lying about your age!)

Q. What about cancellation policies?

A. When you book through europeanhostels.com, hostels will keep your 10% deposit (paid when making a reservation) in the event of a cancellation or no-show. Additionally, hostels may charge for the first night if you cancel within 72 hours of check-in.


Q. What types of hostels are there in London?

A. As in most kicking European cities, the London hostel experience is a mixed bag. One can stay in a traditional family-owned guesthouse in a 200-year-old building in a residential neighborhood (like the St. Athans hostel in Bloomsbury). Or, one can stay at an all-night pub that also happens to run a small hostel upstairs (like the Dover Castle – New Cross Inn Hotel where the earplugs are complimentary).
Most London hostels are non-smoking and many have gender-separated rooms available, too. The St. Christopher's Orient Espresso boasts an all-new female-only wing, to provide a sanctuary "away from those yobbish males."
Q. How much do hostels cost in London?
A. Lonely Planet's 2008 guide to London claims that "if you are expecting to spend less than £100 a night…your lodgings probably wont provide the most cherished memories of your trip." We beg to differ. At the Dover Castle - New Cross Inn Hotel, you can sleep for about £5 a night, and that includes free Wifi and breakfast! The bar next door has live music, DJs, and £1 beers for hostel guests.
Staying in a shared-dorm in London will average about £15 per night. If you're traveling with friends and a little foresight, you can book a four-bed room at most of these hostels and have your own room for £15 to £20 per person per night.
If you need more privacy, most London hostels have doubles available for £20 to £45 per bed per night. Many also offer single rooms available for £35 to £90 a night. (Try out the £32 single rooms at the St. George Hotel, located right next to the Westminster Bridge.)


Q. Where are most London hostels located?
A. All over – and choosing the right neighborhood to stay in London is essential.
If you want to be near the city's major attractions and museums, stay in the charming, blooming Bloomsbury – just north of Piccadilly Circus and the West End (we recommend the Astor Museum Inn for having the best of London on your doorstep). Not far off is sleepy, residential Bayswater (just north of Hyde Park and Kensington Gardens), or the iconic, posh Kensington (though you won't find too many budget options here). Head a little farther west and you'll find the more affordable and diverse neighborhood known as Earl's Court.
If your priorities are to party and party hard, stay in Soho, where you may not even need earplugs if you drink enough! This 'hood thrives on nightlife, and is packed with clubbers, gay men, hipsters, musicians, artists, and the occasional prostitute. It's also within walking distance to some of the city's best museums. Check into the YHA London Oxford St for a good time.
Both King's Cross and the area around Victoria Station have tons of cheap places to sleep. While these areas may look a little grim (and there are certain corners you shouldn't wander around alone at 3AM) there are some good options for cozy, cheap accommodation, like Journeys Kings Cross or the Astor Victoria. Both of these hostels are within a short walk from London's major train stations for immediate access to the rest of the city.
Q. Where are the "official" London hostels located?
A. Hostelling International has seven locations in London – more than any other European city. HI is a non-profit membership organization – nonmembers are charged an extra £3 or can sign up for HI membership at check-in for £13 a year. Membership provides discounts at HI hostels, theater tickets, and other major attractions.
HI hostels are large, professional, well-serviced establishments lacking only in character. In London, the two to stay at are the YHA London Oxford St (in the middle of hipster Soho) and the newly-refurbished YHA London Earl's Court. If you're looking for a quieter place to sleep, try the YHA London Holland Park, divided between two buildings – a former Jacobean mansion and the new barracks-style annex nearby. The YHA London St Paul is a great location for exploring the city's oldest buildings, bridges, museums, and cathedrals, but may not be the best spot for nightlife, as the neighborhood is known to empty out at the end of the work day.
The appropriately-named YHA London Thameside's only attraction is the river, which you'd better enjoy looking at, because there's not much else to see in this distant, eastern neighborhood. (This one is good for large groups traveling by tour bus.) Finally, there is the modern St. Pancras International Hostel – a brand-new facility near the gritty but lively Camden Town. It's a good location despite the area's night-time tendency towards sketchiness.


Q. Do London hostels have curfews?
A. A few of the hostels and guesthouses in the quieter neighborhoods of London may not let their guests check in after midnight (for example the Forest Gate Hotel, but nearly all London hostels allow their guests all-night access to their rooms.