Hotel Ferdy
Hotel Address
Via S. Gallo 39
Florence, Italy
Average guest rating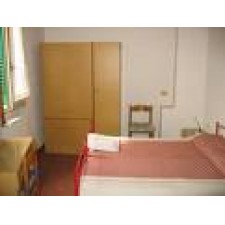 Check Rates for

Hotel Ferdy

Checking Rates for

Hotel Ferdy

No availabilityLowest price:
EuropeanHostels is currently checking rates for your dates

Hostel Description email this page
A short walk from the Accademia and Uffizi galleries, the Hotel Ferdy is convenient and basic. Linen costs extra. Rooms have a fan and a fridge. Luggage storage is available.
Average Guest Ratings
Our users' reviews
"the WORST hostel in EUROPE"
First we had to go from one place to another, because the (that hired HOSTEL Ferdy) was not enabled, but I ended up leading to two more walked 20 blocks without considering the schedule, heat and the baggage we carry. Then we took 10 Euros extras in concept of taxes!! and never gave us towels. When we complain, we are promised a breakfast that never served us, savannahs were dirty and kept wet (one was disgust do with my own eyes), and the beds were completely inappropriate springs very old whom were horrible. The rules and schedules were never given clear and we had to ask everything of a building to another and never responded. They are the biggest liars and useless that I saw on my trip. Do not think for the price because it is not true when you get paid a lot extra, or the power to place because they have any other hidden or services that make you pay for them never replied. En primer lugar hemos tenido que ir de un lugar a otro, porque contrate el HOSTEL Ferdy, pero me terminaron derivando a dos mas caminado 20 cuadras sin considerar el horario, el calor y el equipaje que llevamos. Luego me cobraron 10 euros extras en concepto de impuestos! y nunca nos dio toallas. Cuando nos quejamos, nos prometieron un desayuno que nunca nos sirvieron, las sabanas estaban sucias y guardadas mojadas (un asco fue ver eso con mis propios ojos), y las camas eran completamente inapropiadas con resortes muy viejos los cuales eran horribles. Las reglas y los horarios nunca fueron dados con claridad y teniamos que pedir cada cosa de un edificio a otro y nunca respondieron. Son los mayores mentirosos e in?tiles que he visto en mi viaje. No los consideres por el precio porque no es real cuando llegas te cobran un monton extra, ni por el lugar porque podes parar en cualquier otro que tienen encubierto, ni los servicios que te hacen pagar por los cuales nunca responden.
More Information
Hotel Address
Via S. Gallo 39
Near the Duomo, Florence, Italy
more information
Amenities
Hotel
Breakfast Available (charge)
Luggage Storage
Tourist information
Wi-Fi (available)
Wi-Fi (Free)
About the Hotel Ferdy neighborhood
The Duomo, a stately dome designed by famed Italian architect Brunelleschi, is one of Florence's best-known landmarks. It's also a popular meeting point for tourists, as many other attractions—including the Uffizi Museums, the San Lorenzo Market, and the Accademia—are nearby. The streets surrounding the Duomo offer up plenty of high-fashion shopping temptations, though souvenir shops and small boutiques abound as well.