Tiber Hostel and Camping
Hotel Address
Via Tiberina km 1.400 Rome (Prima Porta), I-00188
Rome, Italy
Average guest rating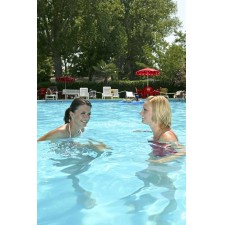 Check Rates for

Tiber Hostel and Camping

Checking Rates for

Tiber Hostel and Camping

No availabilityLowest price:
EuropeanHostels is currently checking rates for your dates

Hostel Description email this page
Located outside the city center on the Tiber Riber, Tiber Hostel and Camping provides an outdoorsy alternative to the Rome hostel scene. Rent a tent, camper, or caravan and you're set. Facilities include a pool, laundry machines, a restaurant, and transportation to the nearest Metro station.
Average Guest Ratings
Our users' reviews
"2 night stay"
It was quite a hassle to get to the actual hostel but the directions online were very accurate. It is not close to downtown and the stop to wait for the shuttle to the camping grounds was pretty shady looking. The campsite was very clean and had a fun and positive atmosphere. The bar and restaurant on the grounds were very enjoyable but don't expect much as far as the rooms are concerned. However if you are on a budget and want to meet some cool people this is the place for you.
More Information
Hotel Address
Via Tiberina km 1.400 Rome (Prima Porta), I-00188
Around Rome, Rome, Italy
more information
Amenities
Hotel
Airport Transportation
Bar/Lounge
Breakfast Available (charge)
Credit Card Payment Accepted
Fax Available
Parking: Free
Restaurant
Swimming Pool
Wi-Fi (Free)
Room
About the Tiber Hostel and Camping neighborhood
Hostels in this hood are outside the city center and may or may not be accessible by public transportation.